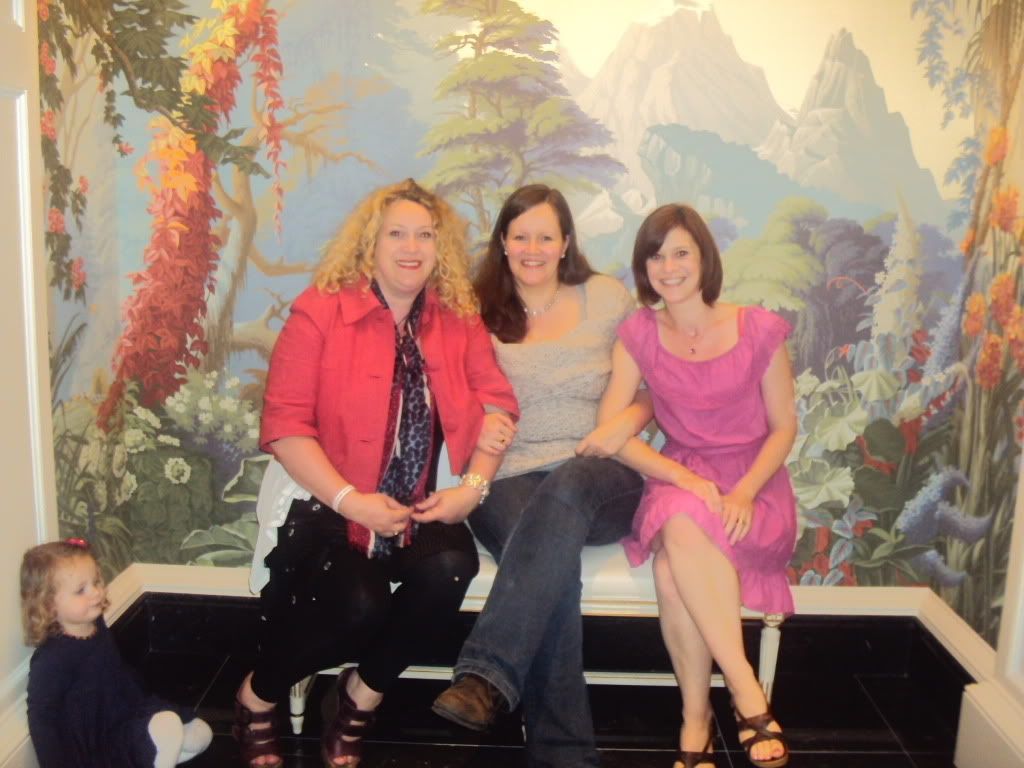 Myself, Liska, and Kerry!!
One of the delights of blogging is meeting people you wouldn't normally meet.
Kerry from Multiple Mummy
and I would never have crossed paths if it wasn't for blogging. We started blogging at the same time and consequently, we met at lots of events, my favourite being a day in the Chelsea Day Spa where we were lucky enough to be pampered whilst trying on shape underwear! We both got the giggles and as it was a small (some might say intimate as only 5 of us!) event, it was a bit embarrassing to say the least as everyone else was a journo and very serious, yet Kerry and I just kept giggling!!! It got to the point where we couldn't look at each other for laughing and it is making me smile now just thinking about it.
That's the thing about Kerry, she has the most AMAZINGLY, infectious smile and as well as a being beautiful on the outside, she is beautiful from within.

Sadly, a few months ago, Kerry suffered a brain aneurysm that has left her very ill in hospital. She has an amazing husband and 3 wonderful children and Liska has organised a blog hop and #healingforkerry social media coming together where you can pray/send healing thoughts and get well wishes. This was at 10pm last night but I haven't been well hence the lateness of my post. You can still link up though and tweet, the power of collective thought at ANY time is a powerful one. Silent Sunday this week is dedicated to Kerry and so, I have combined my prayers, thoughts and photo (yes it is from a year ago, so what?) to dedicate to Kerry and her recovery.

Kerry you gorgeous girl, I wish you a speedy recovery and hope we can laugh again together very soon.

Peace and Love

S.A.M xoxo